Nissan Motors has worked hard to provide a wide variety of vehicles that can give you a perfect option whether you're looking for a car, truck, or SUV. But if you've kept up with the auto industry, you know that crossovers and compact SUVs are all the rage. And none do it better than the Nissan Rogue. For over ten years now, the Rogue has provided families with a fresh, innovative, and affordable option for both everyday use and cross-country road trips.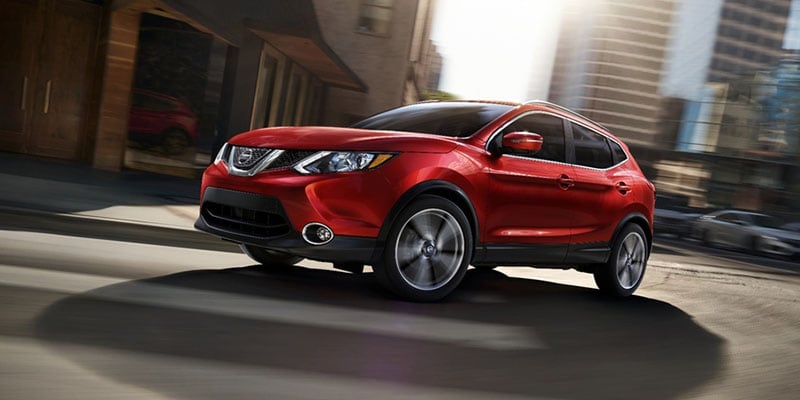 Today we want to tell you about the 2019 Nissan Rogue Sport, a very exciting option for all those looking for a subcompact crossover. The Rogue Sport is just a tad smaller than the 2019 Nissan Rogue and features a number of exciting updates for the 2019 version. This includes a new standard 7-inch infotainment unit, an upgrade to Nissan's Pro Pilot Assist safety system and even a new exterior color option.
The Rogue Sport is available in three trims: S, SV, and SL and has a wheelbase of 104.2 inches with dimensions of 172.4 X 72.3
Under the hood, you'll find the Rogue Sport comes with a 2.0-liter four-cylinder engine with 141-horse power and 147 pound-feet of torque. It also comes available with all-wheel drive. The 2019 Rogue Sport boasts a fuel economy rating of 25 mpg city and 32 mpg highway. In all-wheel drive the numbers are 27/30.
If you love convenience features, you'll appreciate the cloth upholstery, power seating, keyless entry, cruise control and manual climate control. With higher trims you can get dual-zone climate controls, remote engine start, leather upholstery and LED headlights among other great features.
If you'd like to make a 2019 Nissan Rogue Sport yours, continue to browse our website to see all of the options we have available, along with our monthly specials that can make now the perfect time to buy.