The fresh air is out, the leaves are turning green, and the flowers are blooming. That can only mean one thing…it's Spring time! So, now that the new season is finally here, it's time to do those things you weren't able to do in the harsh winter air. Just like the winter was rough on you, it was a tough few months for you car as well. Let's make sure your vehicle is ready to go now that the weather is turning warmer. Here are some tips for making sure your vehicle is ready for the new weather.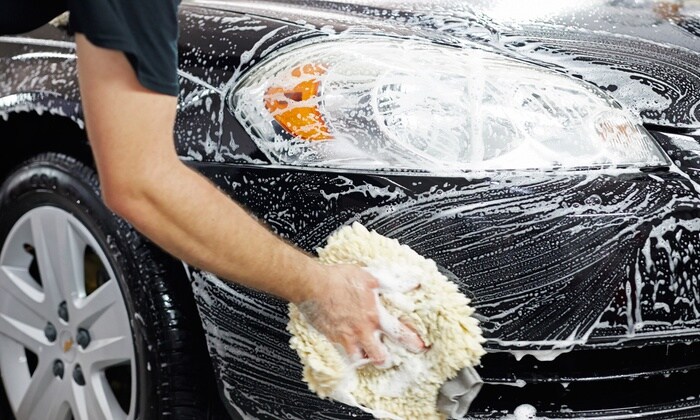 Clean Your Car: Spring cleaning isn't just for your house, take the time to actually deep clean your car. Find a high quality car wash and do not only a wash, but wax your vehicle. Getting your car waxed will help remove all the debris and grime that's built up on your car over the colder months that can not only affect the paint, but it can also impact your vehicle's finish. But don't forget the inside of your car. Shake out the floor mats, vacuum between all those tiny crevices, and use store bought cleaner for stains. Also throw away any trash, and dust off the dash and the console. If you want a professional job done, you can always stop by our Service department and have our team run a full detail that will have your car looking brand new.
A/C Check: You probably haven't had the cold air blowing inside your car in a while, so it's a good idea to double check to make sure that your car isn't blowing out hot air. Run some tests on your A/C unti by turning it on at different levels and speeds and make sure everything is blowing out how you want it. If something appear to be broken, now is the time to fix it, there's nothing worse than going through one of those classic Atlanta traffic jams in the summer with no A/C.
Inspect Your Wipers: Get ready for those April showers now and make sure your wipers are effective. If not, it's an easy fix but it's much better to learn ahead of time than in the moment. Check your wiper blades and look for any cracks or wear and tear. If they don't look great, replace them.
Need to give your car a good spring cleaning or maintenance once over now that the weather has turned warmer? Schedule an appointment at Nalley Nissan of Atlanta today!