You might listen to some "car people" who tell you that sedans are old school and no longer hip. They might tell you that to be cool nowadays you have to drive a nifty crossover, a sharp sports car, or a hefty SUV. Well, Nissan has news for you. Guess what? In 2018, sedans are cool to drive again, and if you drive a Sentra, Altima, or Maxima then you know what a whole new world driving a Nissan sedan can be. Let's look at all three and see what makes Nissan sedans so different from all the rest.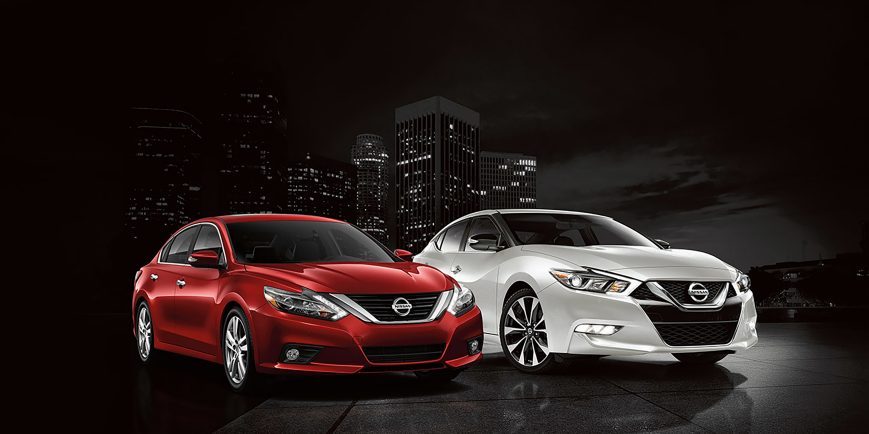 There's no better place to start than the freshly debuted, all-new 2019 Nissan Altima. The new Altima is seen by many as a complete game changer and a vehicle that will change the kind of cars people look for. Bruce Pillard, marketing manager for the new Altima said, "We think younger generations will buy more sedans than older generations." And that sentiment is backed up by research with millennials and members on Gen-Y and Gen-Z. The new Altima comes packed with features like dual zone automatic temperature control, heated front seats, and heated steering wheel.
But it's not just the Altima that is making waves. The Sentra is having a moment in 2018. You might think the Sentra is just your ordinary, everyday, entry level sedan – but that couldn't be further from the truth. The Sentra offers a ton of features that make this more than your average car. With the new Sentra, you'll find push button ignition, LED headlights, Intelligent Cruise Control, premium seats, and more.
If you're looking for a third option, there's always the gorgeous all-new Nissan Maxima. The Maxima is unique in that it gives you all the space you need and even more than you expect for a sedan. With the new Maxima, you'll find features like a dual panel panoramic moonroof, blind spot warning, and a Bose Premium Audio System with 11 speakers.
If you'd like to see any of Nissan's sedans close up, or take one for a test drive, stop by Nalley Nissan Atlanta and we'll show you everything you need to see.