Are you looking for a car that is small, compact, sturdy and fun? Than you will love the all-new Nissan Versa Note! We are obsessed with this small package that packs a huge punch and we want you to be too.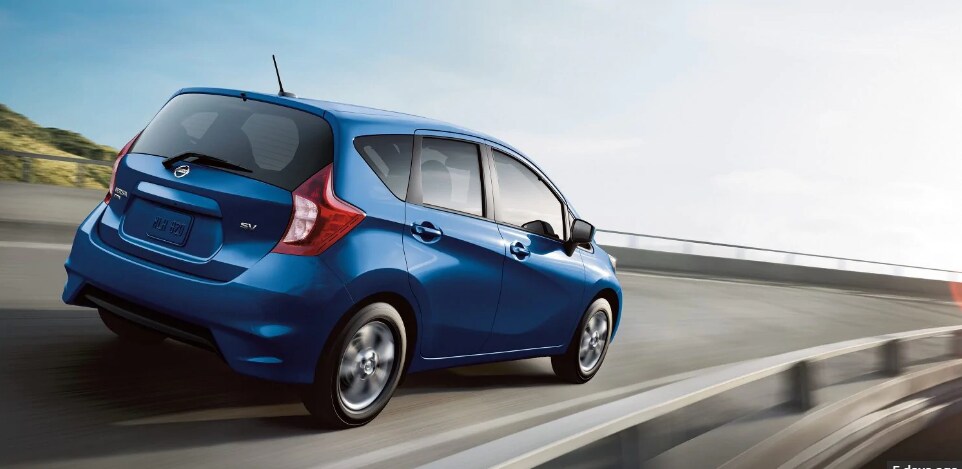 Born to stand out on the road, the Nissan Versa Note demands your attention from its tiny frame and unique colors. A bold yet compact vehicle is what Nissan aimed for and they totally didn't miss. You'll notice the one-of-a-kind headlights that will brighten not only the road in front of you, but also your smile. Shaped lines with strong features skates the vehicle through traffic and easily finesse its way into spaces most people would never dream of parking. With plenty of pizazz, the highlighted stitching gives it an edge on vehicles in it's class, you get a sense of youth that carries the vehicle on any road during any conditions. Cloth seats (standard) present a comfortable cabin that everyone can appreciate. Small and compact, that is the Nissan Versa Note, but having enough room never turns into a problem.
The surprises don't stop once you get inside the Nissan Versa Note thanks to its easy to navigate dashboard, double stitched interior seats, and spacious rear that your passengers or pet will just love. Trust us, you'll never get tired of being surprised by all of its space. It's a feat of engineering that is impossible not to marvel at.
The Versa Note comes with an estimated 31/39 MPG* (city/hwy) which means you can drive with more value. With great mileage like this, there is no telling where the Nissan Versa Note may end up taking you. Adventure anyone?
Stop by Nalley Nissan of Atlanta to experience this amazingly small vehicle and all of it's big features! We look forward to working with you here at Nalley Nissan of Atlanta for all of your automotive needs.