The Nissan Leaf has seen a lot of variations over the years. When it was first introduced in 2010. It sent shockwaves through the auto world and the Leaf fully ingratiated itself as a force to be reckoned with. Since then, the Leaf has only evolved and improved and found a wider and more passionate audience. For almost a decade, the Leaf has been a bastion of innovations and imagination - and you better believe it continues until today.
Introducing the Nissan Leaf Nismo EV, an electric vehicle fine tuned for performance and made to feel like no other EV you've ever driven. This isn't an update that goes skin deep, while the aesthetics look different, the performance and technology under the hood is equally refreshed.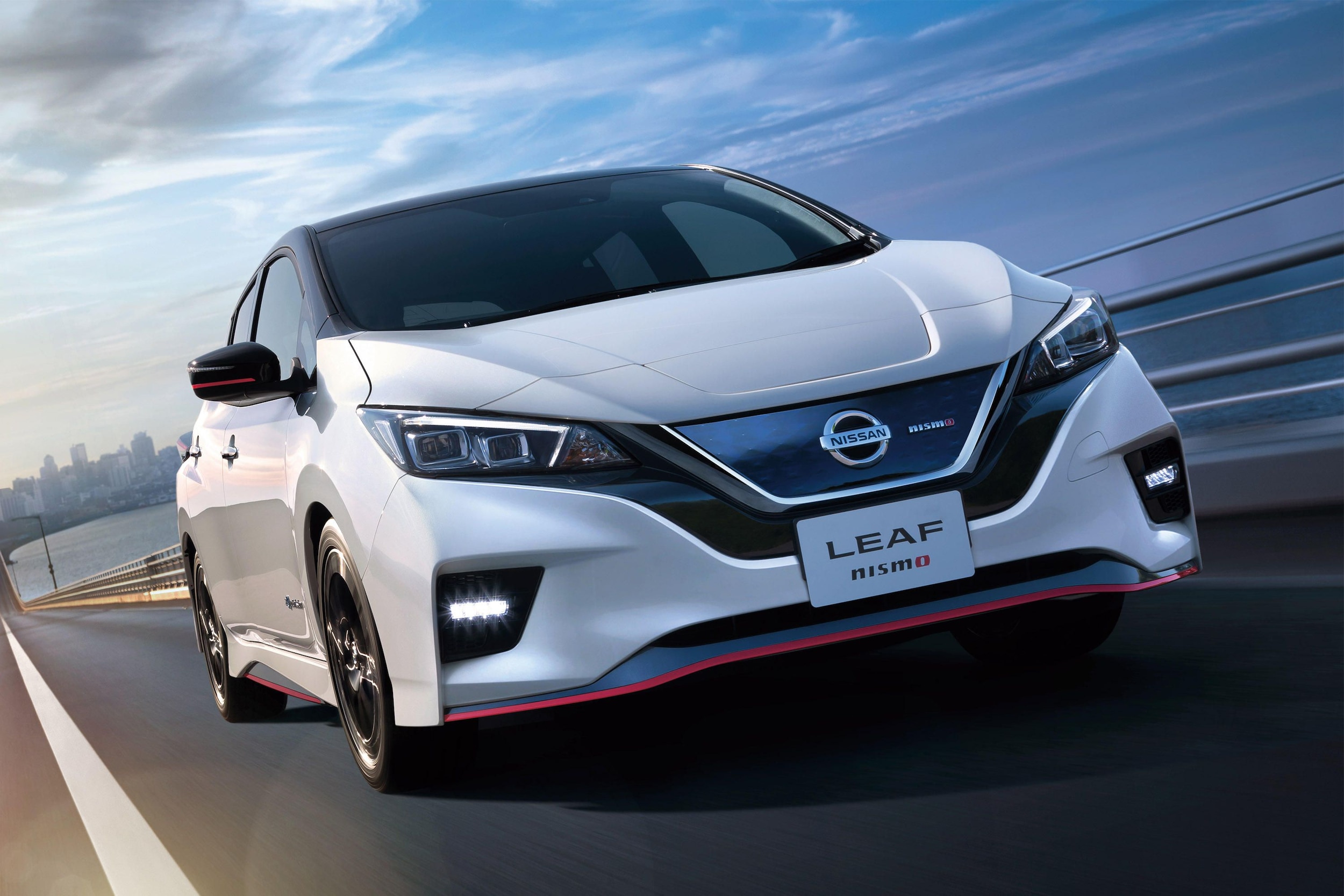 Under the hood, the Leaf Nismo carries the same motor found in the standard Leaf. But what you don't see is the retuned computer programming that ups acceleration and allows for the Leaf to reach 60mph in just 7.5 seconds. This accompanies a number of chassis updates that allows for improved handling to pair with the newfound acceleration. The Leaf Nismo also offers specialty tires and brake adjustments to lower its center.
The Nismo also looks the part with special LED headlights and side mirrors. You'll also find a suede steering wheel and newly designed seats with red and grey stitching. All in all it's a completely fresh and exciting car that will give you a renewed passion for the Leaf you've always loved. Although, for now at least, you may have to go to Japan to drive it as the car is only available overseas. But in the meantime, you still have plenty of options to survey all of the Nissan options we have available. Just shop through our website to view our inventory, we'll even give you the value of your trade-in in seconds!