Nissan has a long history of creating vehicles that stand the test of time and cause owners to fall in love at first sight. Not many of those vehicles are more beloved than the Nissan Rogue, the signature compact crossover SUV that debuted in 2007 and has wowed drivers ever since. As time has gone on, the Rogue has only improved, and 2017 saw perhaps its best version yet: the all-new 2017 Nissan Rogue Sport.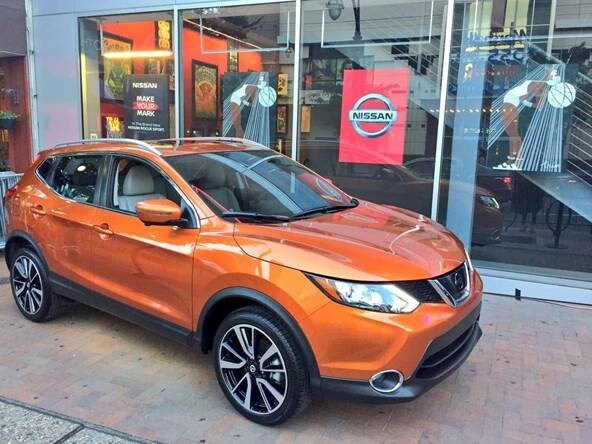 So, what makes the new Nissan Rogue Sport so special? We're glad you asked. We'll start with connectivity, we know your family lives an active life, so why not make your driving experience the same. With the new Rogue Sport, you'll get high-speed WIFI on up to five devices, charging ports for all of your electronics, and a touchscreen display on the dash that puts you in touch with your car like never before. Text messages you receive will be displayed right on your center console, meaning you will never have to fumble around for your phone and get distracted. You also get a sweet frameless rear view mirror controlled by a universal remote, rapid USB charging ports, and a wireless smartphone charger. With all of that, you'll be ready for whatever you face on the road.
What's the best part of the Rogue Sport? The size! Just like any SUV, you will feel more than comfortable, with all the space you ever need. You can bring along the whole family, or the family dog, and never feel like you're pressed for space.
If you'd like to try out the 2017 Rogue Sport for yourself, visit us at our store in Doraville in our fabulous new facility, or browse our website at NalleyNissanofAtlanta.com. As always, stay tuned to this blog and our Facebook page for any updates.