Next month, the all-new Nalley Nissan of Atlanta dealership will open in Doraville. There's a lot to be excited about, but maybe the coolest feature is what the new dealership will look like. The new Nalley Nissan of Atlanta won't just be a modern, updated version of the old location, but it will debut a design that pioneer a new era among Nissan dealerships.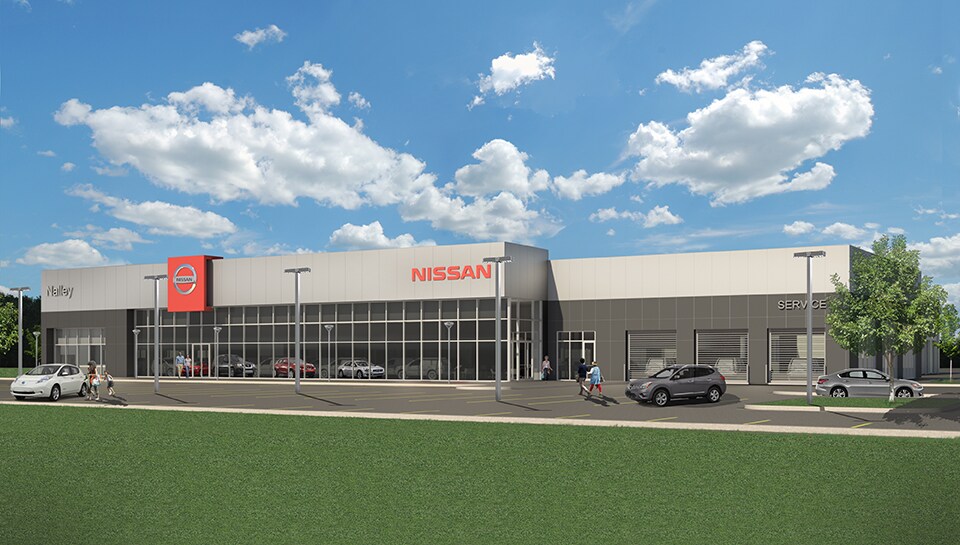 The architecture and design company Praxis3 has undertaken the project, and they are excited to unveil their finished product. Here is a brief synopsis from them:
"Praxis3 has a long history of working with Nissan's dealer body across the United States. We have successfully completed over 50 Nissan stores throughout the firm's nearly 19 years in business. Nissan recently unveiled a new global retail image program for their dealerships to better support their evolving brand and to "set the tone and manner" of their new experience. The new image program, NREDI 2.0 (Nissan Retail Environmental Design Initiative), is a comprehensive reworking of the appearance and customer experience of the Nissan facility. NREDI 2.0 features a completely redesigned exterior presence, as well as new digital assets to better support a positive customer experience.
Praxis3 has 9 Nissan NREDI 2.0 stores currently in design and construction phases. Our first 2.0 store, Nalley Nissan of Atlanta, is scheduled to complete construction next month. Having already worked through the details and selections prior to the official release of NREDI 2.0, Praxis3 is well versed in the new image program and is thoroughly prepared to guide our clients through the Nissan review process for new-build projects or for renovations of existing facilities."
Nalley Nissan of Atlanta is very excited to be the first Nissan 2.0 store, and we can't wait to use the new innovations to better serve our community.