In today's society, keeping up with the latest technological advancements is critical to growth, and no one knows that better than the people at Nissan. Nissan's engineers know the importance of not only keeping up with the latest advancements, but staying ahead of it. With that mentality in mind, Nissan Motor Co. is proud to show off ProPILOT, a single-lane autonomous driving technology.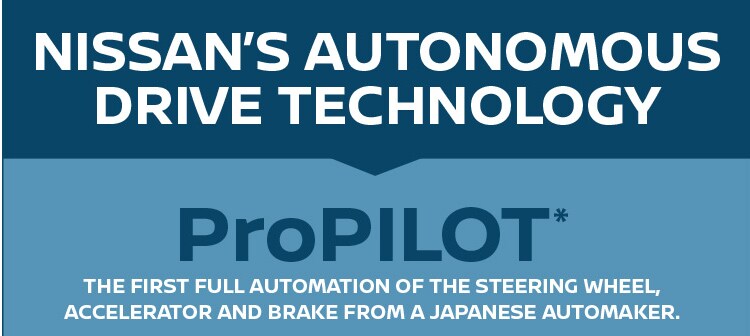 According to Nissan's press release, The ProPILOT system can "control the distance between the vehicle and the preceding vehicle using a speed preset by the driver (between approximately 30 km/h and 100 km/h); it also keeps the vehicle centered in its lane."
The ProPILOT system can sense when a car in front of it has stopped, and apply breaks as necessary. The system even has the capability to bring the car to a full stop if the situation calls for it. This kind of technology can radically reduce the amount of stress placed on the driver can improve highway safety for everyone on the road. ProPILOT is programmed to work in all sorts of different traffic conditions, so it will be ready for whatever your commute is.
Among other achievements, the ProPILOT marks the first ever fully automated driving system from a Japanese automaker. Its three primary features are maintaining speed, holding position in front of and behind other cars in traffic, and control over steering. These features will give the drivers peace of mind when behind the wheel. The best part? The ProPILOT system can be activated by just the touch of a button. It even has an easy to use driver interface that makes using ProPILOT as simple as can be. Right now the technology is only available in Japan, but Nissan has great hope for its future and hopes to bring the system around the world soon.